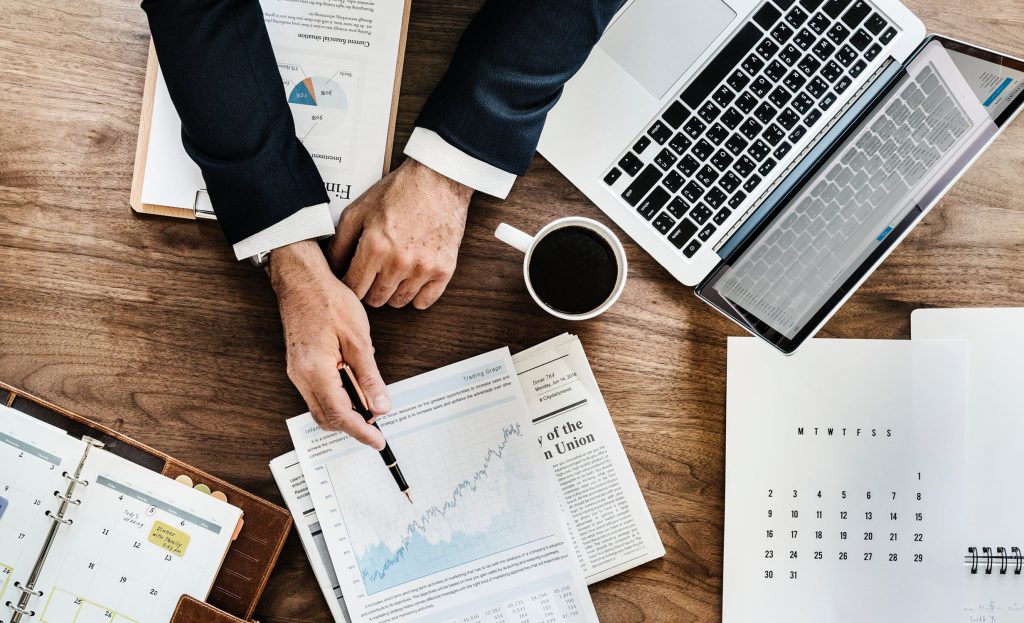 The admin sector is one of the few sectors to see continuous growth in the UK, even in times of economic downturn. Over the past few years, the office sector has experienced a steady rise in jobs across multiple industries.
The admin sector provides large numbers of jobs across the country. Unlike traditional sectors that operate within set boundaries, the admin sector operates across multiple industries.
It's one of the most flexible sectors in the United Kingdom, and a sector that can adapt and change to grow with different industries. But despite this, dedicated admin companies are still very much at the mercy of market forces and the economy, and this is even more applicable to companies starting out or entering new markets.
Insolvency can be a serious threat that looms over the shoulder of companies in the admin or office sector. However at Irwin Insolvency, we've spent the last 25 years working with companies on the verge of insolvency – and we have a range of insolvency solutions designed to turn things around positively.
We offer expert advice and experience working across multiple industries, making Irwin Insolvency the first choice for businesses operating in the admin sector.
Should insolvency become unavoidable, we have the technical and legal resources that enable you to meet the demands of creditors. At Irwin Insolvency, we have all of your insolvency issues for the admin sector covered.
What Is the Admin Sector?
The admin sector is a broad term that covers businesses and companies operating in the field of administration, as well as individuals and employees working in administrative roles within companies and industries.
Within the admin sector, employees work within a variety of roles and with a variety of job descriptions. Such titles include the likes of well-known jobs like office administrator, HR assistant, personal assistant and many more.
These roles are administrative, taking care of anything from bookkeeping through to employment within companies. It's for this reason, that the admin sector is so versatile and manoeuvrable within the economy.
Admin roles can be applied to and indeed are needed in most industries within the United Kingdom. The admin sector usually provides more than its worth, offering expert service that helps traditional industries to streamline and focus on their niche task, while the admin sector takes care of the more mundane yet necessary tasks.
It's specialisation at its most effective. But within the wider admin sector, there are also more specialised and less versatile companies too. These can range from legal admins through to medical admins, providing specialised knowledge for technical industries.
Challenges Within the Admin Sector
Despite having strength in versatility, the admin sector still faces many challenges within a volatile economy, and it's not uncommon for insolvency to occur in the sector.
The Insolvency Acts of 1986 and 2000 are the legal basis under which insolvency occurs in the United Kingdom.
Insolvency is, essentially, having inadequate cash or assets within a company to pay creditors. If insolvency does occur, it's important to remember that it must be carried out by a licensed insolvency practitioner.
Therefore, even a strong sector such as the admin sector can suffer insolvency, for various reasons. Here are just a few of those challenges being faced in the UK today.
The Challenges of Brexit
This is a problem being faced by all industries in the UK. Like all other industries, the admin sector is keenly feeling the potential effects of Brexit.
The admin sector will undoubtedly resurge post-Brexit, as there's always a need for administrative talent. But it's the current level of uncertainty that can lead to problems within companies and corporations involved in the sector.
Online Competition
A modern challenge being faced by the traditional admin industry is the rise of online competition. Many admin companies that supply outsourced administrative tasks are now being competed with by companies operating in the online sphere and by freelancers providing services online, often remotely.
These online entities can keep overheads and costs extremely low, yet provide a high quality service, particularly in less technical areas of the industry.
Unstable Economy
The UK is, by all accounts, a fairly unstable economy in the current climate, due to a factor of combinations. The pound has been falling, while Brexit only adds to the trauma.
The admin sector needs a thriving economy to also thrive. When industries that utilise their administrative services go into freefall, be they retail, logistics, aerospace etc., then the admin sector also suffers concurrently.
Any combination of these factors can lead to cash flow problems within a company, such as late payments and debt.
This leads to insolvency. New companies entering the admin sector in a traditional sense are particularly prone to this. Older companies face competition too though and can also be at risk, especially in the more volatile online world.
How Can Irwin Insolvency Help You?
If you find that your admin company is falling on hard times, suffering from the uncertainty of Brexit or the rise of worldwide, online competition, then contact our expert advisors before it's too late.
Our team at Irwin Insolvency are specialists in helping businesses to recover from insolvency. If your business has fallen on hard times, we are here to help you.
We have 25 years' experience helping businesses in a wide range of industries to recover from insolvency. Should the worst occur, we can also take businesses through the complicated processes involved when they need to go through the liquidation process.
During our many years of experience, we've dealt with companies involved in the admin sector, and as diverse as manufacturing industries or retail stores. The companies we've worked with have ranged in size and structure, and we can deal successfully with small businesses through to large corporations.
Our friendly service makes everything much easier and less complicated than it otherwise could be, and we offer a wide range of advice and solutions to companies in need. For more information, contact Irwin Insolvency and have a chat with a member of our knowledgeable, professional team.
Get in Touch
With over 25 years of experience, helping people just like you, we are committed to providing you with all the help and advice you need during these challenging times. Simply give us a call, drop us an email or fill in the form to find out how we can help you.
Our Office
Irwin & Company,
Station House,
Midland Drive,
Sutton Coldfield,
West Midlands B72 1TU
Call us
0800 254 5122
Email us
[javascript protected email address]
Fill in the form below and a member of our expert team will be in touch to discuss how we can help you.
"*" indicates required fields