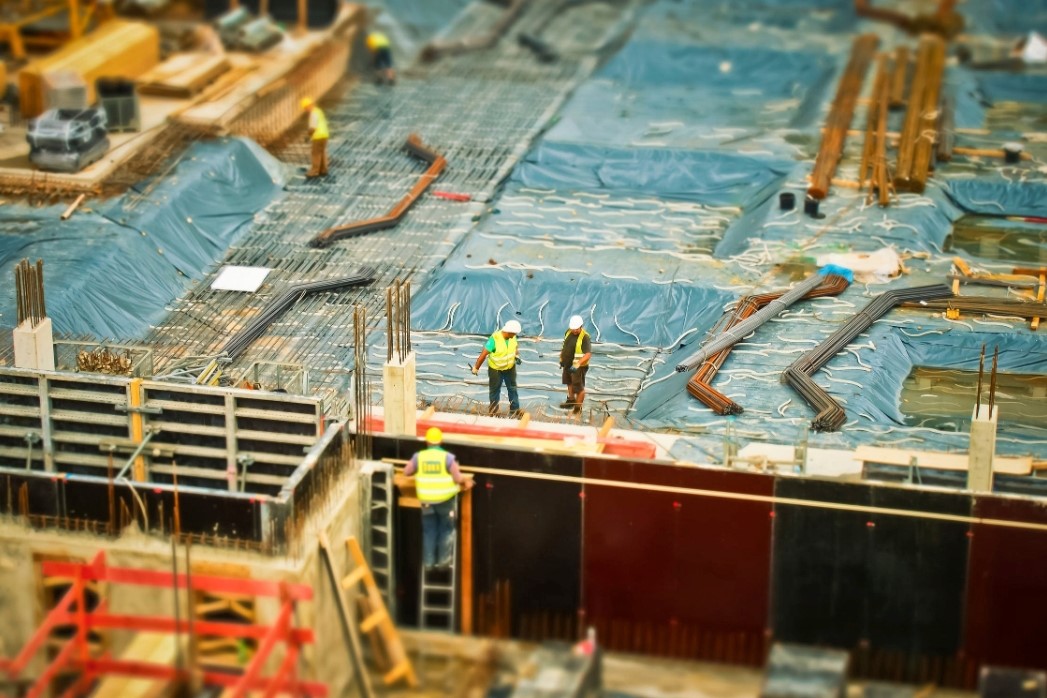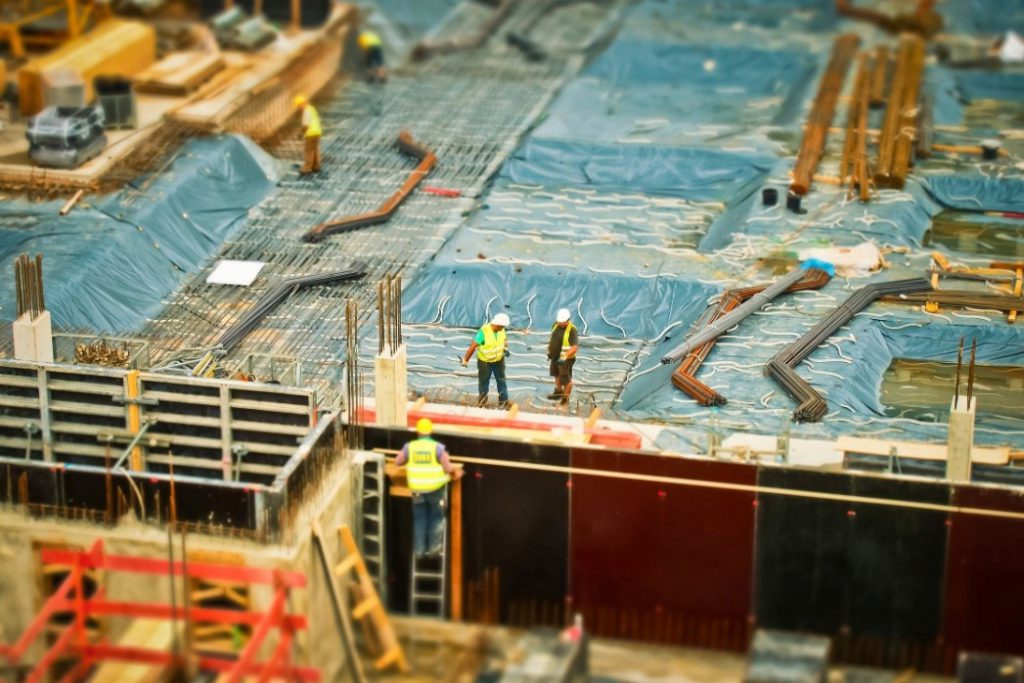 Recent financial crises have had an undeniable effect on the entire economy. The tremors of a decade ago are still felt today, leading to many well-known behemoths to fall. Over 17,000 companies entered insolvency in 2018 and almost 5,000 of them came in the last quarter of the year.
While the construction sector saw high levels of new work and the foundation of new companies, it felt the sting more than any other industry. Almost 3,000 construction companies faced insolvency in 2018, beating the administrative, retail, and hospitality sectors.
Insolvency in construction
After the unexpected collapse of construction giant Carillion in 2018, there has been increasing concern over the number of construction companies at risk of insolvency. The blow to construction set in motion a number of subsequent insolvencies involving their suppliers and subcontractors.
In 2018, the construction industry had the highest number of insolvencies in the UK as we saw 2,954 firms close. This level, an increase of 12%, is the highest since 2013. The causes of the widespread insolvency in construction are varied. But as you keep reading, we'll talk you through how we can make sure more construction companies don't become insolvency statistics this year.
The projected risk of insolvency
Despite insolvencies being at the highest rate since 2013 in construction, there are still estimates that suggest the trend will continue into 2020. The year-on-year increase in construction company insolvencies has led industry professionals to suggest that by 2020 over 25% of UK construction firms will experience insolvency.
While insolvency in construction might be on the rise, it isn't new to the industry. There are several common causes that persist to this day.
Cash flow
Cash flow issues are the main trigger of insolvency in construction companies. Estimates show that around 54% of UK SMEs cite cash flow as their biggest obstacle to growth. Large companies, while they find it easier to deal with and overcome cash flow issues, can still become insolvent if they have poor cash flow in and out of their business.
The main contributing factors to poor cash flow in construction companies are late payments, bad debts, and taxes. If your company doesn't have systems in place to manage these factors, you might soon be on the brink of a cash-flow breakdown.
When it comes to taxation, paying your taxes in bulk or racking up penalties is a sure-fire way to weaken your cash flow which could leave you looking for a business recovery plan or finding yourself insolvent. You can incur severe penalties if you don't pay your VAT on time. It is a signifier to HMRC that you are suffering from cash flow issues. If you fall behind with payments, you must contact HMRC immediately for their business payment support service and either negotiate a settlement or a time to pay agreement. This gives you time to get your cash flow back on track and avoid liquidation.
Poor financial control
Cash flow issues might stem from your company's inability to effectively manage finances. In construction, you need to be fast with payments due to the time delay between income and expenses. Keeping on top of payments will help you stay in control. Encourage the retention rate to drop, don't over-purchase materials and equipment you won't use, and know the net cash position for each project.
Credit
Late and missing payments are not a problem unique to the construction industry. However, they have a uniquely devastating impact on construction companies due to the way the construction industry is structured. The Late Payment of Commercial Debts (Interest) Act means simple interest is to be payable on outstanding debts at a rate of 8% above the Bank of England base rate. Sometimes, this interest is not enough to make up for the resulting cash flow problems that have a knock-on effect for construction businesses who find themselves unable to pay expenses.
As construction works through a string of suppliers, contractors, and sub-contractors, late-payments may infiltrate every step of the chain causing delayed projects and unsatisfied clients. Construction companies tend to have much larger debts, and this may affect their ability to gain credit. At the same time, a lack of assets to act as collateral may also mean credit is expensive when looking at options for help.
Unprofitability and competition
A lack of profitability can bring any business down. The construction industry is hugely competitive due to a lack of barriers to entry and the potential for profit. But this means it can be difficult to secure work and the industry is price sensitive. This sometimes means that if you want work you need to offer the lowest price.
Competition increases for large-scale projects and clients may rely on reputation to find their contractors. This has advantages for large, long-standing construction companies who have had time to build a name for themselves and develop contacts in the industry. Newer and smaller construction businesses may struggle to build up regular, well-paid work.
Construction Industry Scheme (CIS) Arrears
The CIS shows the deductions a company takes from a sub-contractors payment. This information goes to HMRC. All construction companies must verify their CIS regulation, take off the appropriate amount and submit the payments to HMRC. When you don't pay on time, HMRC doesn't wait to take action and penalise your company. It's best to stay up to date with CIS.
What to do if your construction company is facing insolvency
Part of dealing with insolvency is knowing how to recognise the early signs. These could be:
Cash flow issues
Constantly reaching credit limits
Receiving petitions issued by creditors
Late payments
Director pay freeze
County court judgements and high court writs issued against your company
These signs in their infancy can easily scale into company insolvency. The best chance of survival will be with the help of a reliable and experienced insolvency practitioner who can offer advice and guidance and give you a working business recovery plan.
With an insolvency practitioner by your side, you'll access the best business finance advice, helping you find funding and build relationships with lenders. You'll receive a cash flow review, helping you understand where the problems lie and how to rebuild a strong cash flow while preventing further issues. If your business is heading for insolvency, you can get help with minimising the impact of personal guarantees. And, if it is time to go into liquidation, a professional insolvency company can help you get the best outcome.
We can help
Insolvency doesn't have to be the end of your company. At Irwin Insolvency, we specialise in corporate recovery, helping businesses recover from insolvency or go through the liquidation process, rescue, and turnaround. With over 25 years' experience, we have a notable record of helping businesses of all sizes, across industries, deal with their financial crisis. Our friendly service is so successful because our staff work closely with you to ensure we understand your unique situation. For more information, get in touch with Irwin Insolvency on 0800 2545122.
Get in Touch
With over 25 years of experience, helping people just like you, we are committed to providing you with all the help and advice you need during these challenging times. Simply give us a call, drop us an email or fill in the form to find out how we can help you.
Our Office
Irwin & Company,
Station House,
Midland Drive,
Sutton Coldfield,
West Midlands B72 1TU
Call us
0800 254 5122
Email us
[javascript protected email address]
Fill in the form below and a member of our expert team will be in touch to discuss how we can help you.
"*" indicates required fields