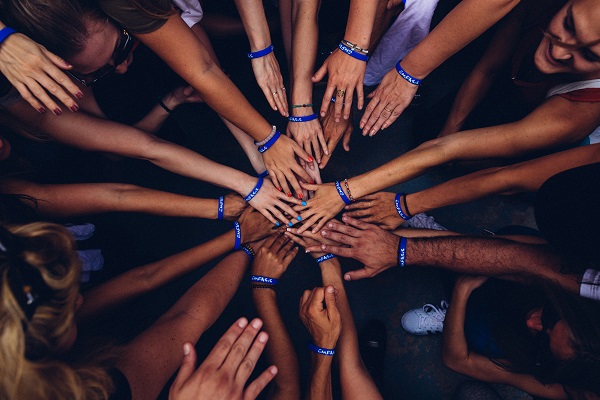 A charity will face insolvency when it's no longer able to pay its debts. Simply put, if a charity can't pay off the bills, then it has become insolvent. 
Unfortunately, we are going through trying economic times and charities, as well as other businesses across the United Kingdom, are all facing financial hardship. For many charities, insolvency could very easily become a reality. 
It's important to know that there are many ways to recover from insolvency though, and it doesn't have to be the end of the charity. 
It's equally important that charities treat insolvency seriously and seek out professional advice to help them out of financial difficulties. 
Charities can be set up in different ways, and it's useful to know the implications associated with each structure. That's where Irwin Insolvency, with our highly qualified team of professional staff, is able to help. 
Challenges Facing the Charity Sector 
Despite their charitable ideals, charities in the United Kingdom are unfortunately at just as much risk in economic downturns as regular businesses are. Charities need consistent cash flow in order to pay bills, to pay debtors, to pay salaries, to pay holiday and sick pay, and other regular business requirements too. 
When charities rely on donations, this cash flow can quickly dry up when the economy is faced with hard times and people have less disposable income, as we have seen with COVID-19. A lack of fundraising, a lack of interest in a charity's aims and many more factors can lead to less funding and insolvency. 
Charities are set up with trustees to overlook the organisation, and their responsibilities include managing cash flow and ensuring that a charity does not become insolvent. While this can often be outside of their control, it's the job of the trustees to attempt to overcome the challenges facing the charity before insolvency occurs. 
Rescuing a Charity From Insolvency 
Trustees are expected to manage and plan for the charity's future, so it can continue operating towards its stated goals and continue to make a difference in its sector. If it looks like a charity is heading towards insolvency or if it has indeed become insolvent, there are several options that can be pursued. 
Financial Reporting 
It's important that trustees carry out regular financial reporting to ensure they know how much money the charity has and how much is forecast. 
Proper financial reporting will help charities to identify early on if they will be at risk of falling into insolvency. 
Insolvency Risk Assessment
As part of their financial responsibilities, trustees can also have an insolvency risk assessment carried out by professionals, such as Irwin Insolvency. 
This will provide an impartial look at the realistic chance of insolvency and what can be done to mitigate those chances. 
Mergers
If a charity has become insolvent, then it's possible for that charity to merge with another. Both charities will need similar aims and similar structures for this work effectively. But if two charities work in the same sector, they can become a force for good together while saving one from insolvency. 
Repurposing Protected Funds
Charities often have different cash flows, and the day-to-day funding can be held separately to protected funds. These protected funds are often entrusted to the charity by a donor to only be used in specific circumstances, which usually doesn't entail day-to-day running costs like salaries or rent. 
If at risk of insolvency, trustees can request that protected funds be repurposed for everyday use, to pay off debts and save the charity in the short term. 
What If Insolvency Is Inevitable?
If insolvency is inevitable and can't be avoided, then there are ways to save a charity, even when it cannot pay off its debts. The most appropriate solutions can be recommended by a professional insolvency practitioner such as Irwin Insolvency, as every charity will have different circumstances. 
The following are the most common methods employed by an insolvency practitioner to bring charities back from insolvency:
Trustees need to seek out the advice of professionals when their charity enters into insolvency, as the implications can potentially affect them as individuals, depending on their personal liabilities to the charity.
Incorporated vs. Unincorporated Charities
There are two major structures found within charitable organisations. Charities are ordinarily incorporated or unincorporated. The structure of a charity has implications for the level of responsibility placed upon trustees if the charity becomes insolvent. 
Incorporated charities work in a similar way to an incorporated company, and the trustees are not personally liable for any debts incurred. As trustees though, they automatically have a responsibility, as discussed above, to ensure their charity is financially solvent. 
This places trustees under scrutiny during the insolvency process, as if it is shown that they could have avoided insolvency, they can then be held personally liable. If insolvency occurs due to unforeseen events outside of their control, they will not be liable. 
For unincorporated charities, it's a different story. Trustees of an unincorporated charity are automatically liable for the debts of the charity. If the charity becomes insolvent because it can no longer pay off those debts, then once any assets are exhausted, the trustees will become personally liable for those debts. 
How Can Irwin Insolvency Help You?
If your charity is facing difficulties in these trying times, Irwin Insolvency is here to help. Our professional team has decades of experience between them and is well versed in the legalities and practicalities behind insolvency. 
Our specialists are proven experts when it comes to helping charities recover from insolvency, and we can give you the best options going forward. We offer impartial advice that can save your charity from insolvency or, in the worst-case scenario, we will take you professionally through the insolvency process if there are no other options left. 
Get in Touch
With over 25 years of experience, helping people just like you, we are committed to providing you with all the help and advice you need during these challenging times. Simply give us a call, drop us an email or fill in the form to find out how we can help you.
Our Office
Irwin & Company,
Station House,
Midland Drive,
Sutton Coldfield,
West Midlands B72 1TU
Call us
0800 254 5122
Email us
[javascript protected email address]
Fill in the form below and a member of our expert team will be in touch to discuss how we can help you.
"*" indicates required fields