Irwin Insolvency Practitioners provide personal and business insolvency services throughout Birmingham and its surrounding areas. Our expertise and knowledge has allowed us to build a strong reputation for high quality of service. By working at a consistently high standard, we ensure all our customers are presented with an efficient turnaround and high quality of work.
Working closely with yourself or company, we ensure both yours and the companies' best interests are kept in sight. Working together, we can advise you on the best methods to take whatever you are facing. By providing you with all your possible solutions, you are in control of what actions you want to take, we simply help you come to that decision.
Our licensed and expert team in Birmingham are on hand; ready to take on your job. You can call us today on 0121 623 7107 to discuss our services and find out how we can help your case.
Insolvency Practitioner Services in Birmingham
Where are we?
At Irwin Insolvency, we are proud to have our services available throughout Birmingham. Birmingham is one of the UK's largest cities and situated in the west midlands and is the most populous city outside of London in the UK.
Birmingham was very much a big part of the industrial revolution between 1760 and 1850 and is still today home to much industrial activity. The local resident is known as the 'Brummie' and often comes coupled with a strong and distinct accent.
Today, Birmingham is home to Birmingham F.C, Aston Villa F.C and West Bromwich Albion F.C amongst many more popular sports teams. Our knowledge of Birmingham is extensive and covers all aspects of Insolvency, Business Rescue and Recovery.
We specialise in corporate recovery, insolvency and rescue giving an efficient turnaround for all of our clients. We offer advice from many years of experience and we apply a complete understanding of your needs and business area, working closely you. Our years of experience working in and around Birmingham means that no job is too big or small for us at Irwin and Company so give us a call today.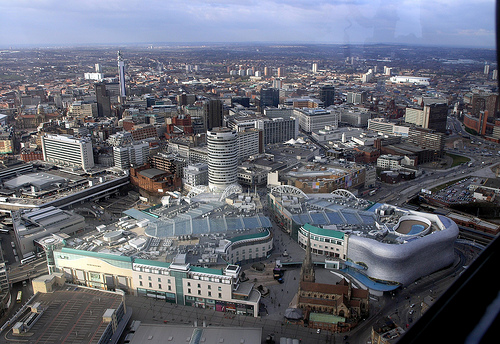 Get in touch with our Birmingham team
If you have any questions, enquiries or need some advice, get in touch with our Birmingham team who will be happy to assist. For more information on our Insolvency Practice, Business Rescue and Recovery, call us today on 0121 623 7107 or send a message to mail@irwinuk.net.
Get in Touch
With over 25 years of experience, helping people just like you, we are committed to providing you with all the help and advice you need during these challenging times. Simply give us a call, drop us an email or fill in the form to find out how we can help you.
Our Office
Irwin & Company,
Station House,
Midland Drive,
Sutton Coldfield,
West Midlands B72 1TU
Call us
0800 254 5122
Email us
[javascript protected email address]
Fill in the form below and a member of our expert team will be in touch to discuss how we can help you.
"*" indicates required fields