With over a quarter of a century of experience across the UK, Irwin Insolvency have worked with every size of business across a range of different sectors. In fact, we've worked with companies operating in just about every sector imaginable.
Over the years we've developed a reputation for our sensitive, friendly approach to all those who are suffering a financial crisis.
Specialising in corporate recovery, insolvency, rescue and turnaround, we take pride in giving clear, impartial and unambiguous advice. We find speedy solutions for under-performing businesses.
We offer a full range of insolvency and associated services to London businesses and individuals.
If you're facing financial difficulties, we can help you find the right way forward.
Business insolvency
Almost 60% of all UK start-ups fail within the first five years. These sobering statistics confirm that running a profitable business isn't easy.
There are immense challenges that businesses have to face. Any one of them can derail the best laid plans.
How on earth do you ensure that not only is your business viable, but is also capable of long-term growth?
How do you ensure your business is resilient enough to cope with unexpected shocks?
How do you prevent a crisis from turning into something fatal for your business?
Irwin Insolvency have helped countless businesses take positive and practical steps to restore their business to health and profitability.
If a turnaround isn't possible, Irwin Insolvency will use established insolvency practitioner procedures in an intelligent way to help find an outcome that is positive for all parties. These procedures might include company voluntary agreements or administration.
As well as general business advice and specific advice to directors, Irwin Insolvency offer a range of insolvency solutions for London businesses.
These include:
Bankruptcy
If you find yourself in serious financial difficulties and have exhausted all the available options to try and recover the situation, then bankruptcy may be the best way forward.
Although it's relatively easy to file a personal bankruptcy application online bankruptcy has a range of negative consequences that mean it shouldn't be embarked upon lightly.
Bankruptcy will clear you of any personal debts. This won't include personal injury claims, family liabilities such as maintenance payments and student loans. You can be discharged within a year, but this can take longer if this isn't your first bankruptcy. Unless, an income order is made by the court you will not have to pay down your debt.
Your bankruptcy will be advertised and will become public knowledge. Any business you own will be wound up, and employees will be fired. Valuable assets, such as your home could be at risk, and you will be barred from entering certain professions.
All of this illustrates why it's important to have professional advice before opting for bankruptcy.
Irwin Insolvency can help you explore this option, what its consequence might be, and what the alternatives are before you take any action.
Personal Insolvency
Many of us find ourselves in debt, often for quite complicated reasons. It's an emotive issue and there might be a tendency to put our head in the sands as the debts mount up.
Unless financial difficulties are faced head on then they can proliferate. This may eventually make bankruptcy inevitable.
While many families struggle with their finances, very few of them reach out for professional help and advice. This is because many people don't recognise that their debts have become a problem until it's too late.
Irwin Insolvency have a long track record in helping people tackle their debt problems.
We can help explore ways forward that help you pay down your debt, come to agreements with your creditors, manage your budget and find your own way to financial freedom.
If you need professional insolvency services, we will work to find the best solution for your individual situation.
The personal insolvency services we offer are:
Bankruptcy – it's not the right course of action for everybody, and shouldn't be taken lightly, but bankruptcy can give you a clean start if you're faced by considerable debt. We can help you through the process.
Individual Voluntary Agreement (IVA) – An IVA can help you avoid bankruptcy. It's a legal agreement between you and your creditors to pay back your debts over an agreed period of time.
Bankruptcy vs IVA – which is best?
Our knowledgeable team of licensed insolvency practitioners has many years of experience dealing with personal debt problems.
Our individualised, personal approach can help you find the right solution for your particular circumstances.
Corporate Recovery
If a business is struggling with financial difficulties, then corporate recovery could be a way forward. This is the process of receiving advice and assistance to address challenges, and to take steps to restore the business to health and profitability.
Irwin Insolvency have experienced corporate recovery professionals who can help get your business back on track. We sit down with the management of a business to examine its individual situation, explore its strengths as well as its challenges. We identify the key factors that could generate improvements in cash flow and profits.
We look at realistic options for your business, including corporate reconstruction, that could help to improve your current financial situation. We don't make unrealistic plans that your company would be unlikely to achieve.
We aim to support you throughout the process, conceiving an actionable plan that can be understood and implemented by everyone within the company.
No company wants to be in a position where corporate recovery becomes essential, but there are real benefits to having a specialist identify underlying issues, find suitable solutions, and offer the best advice possible.
Irwin Insolvency are professional and trusted partners in the corporate recovery process. We can help your business address its difficulties, become more resilient and ensure a long-term future.
Administration
If your business is drowning in a sea of debt, going into administration may be one strategy to get things back on track. It can help prevent your financial situation from worsening, pay off creditors and rescue your business.
A company that has gone into administration is no longer under the control of its directors. It is instead put under the control of an administrator.
The administrator will aim to help the company recover a healthy cashflow, retain existing business agreements, and pay off their creditors. The aim is to try and ensure that the company can once again begin trading, but this time on a surer financial footing.
If a company cannot recover, then it may be forced into liquidation.
Administration shouldn't be taken on lightly. You need to be confident that it is the best option for your business. Irwin Insolvency can help you explore the pros and cons of administration, look at the possible alternatives and then develop a way forward.
If you do decide that administration is the best strategy, a licensed insolvency practitioner will be appointed as administrator.
Irwin Insolvency have a team of licensed insolvency specialists who can help. We have assisted countless companies through the administration process, helping them to recover financially and secure a long-term future.
Individual Voluntary Agreement
Bankruptcy is not the only option when you are faced by a mountain of debt and worsening financial prospects. Individual Voluntary Agreements (IVA) between an individual and their creditors can often be a viable alternative. This is a formal agreement that allows you to pay back your debt over time.
Under an IVA, a licensed insolvency practitioner will be appointed as a nominee to prepare a report on proposals to pay back the debt, which will then be presented to the creditors. During this time, an interim order can be secured from the court, which will prevent creditors taking further action until the proposals have been considered.
IVAs are flexible, meaning that agreements can be adjusted to suit your needs. It may be possible to pay down a debt more quickly if circumstances allow. They usually last for five to six years, whereas a bankruptcy could be discharged within 12 months. For the IVA to be accepted, 75% of creditors must vote for it, with all of them being bound by the result.
It allows you to make one affordable, fixed monthly payment, simplifying the process of paying back your debt. All interest on your debt is frozen and no further legal action can be taken by your creditors as long as the agreement is adhered to.
As with bankruptcy it can affect employment and will stay on your credit record for six years.
Irwin Insolvency can help you decide if an IVA is the right course of action for you. Our professional, experienced and sensitive team are experts at finding the right solution whatever your circumstances. We can set up an IVA, and deal with your creditors for the duration of the agreement.
With our advice and professional support, you can start taking concrete steps towards dealing with your financial burdens. We have extensive experience throughout London and the Home Counties, handling insolvency services across a range of industries and professions. For more advice about insolvency services in London, please get in touch.
We specialise in corporate recovery, insolvency and rescue giving an efficient turnaround for all of our clients. We offer advice from many years of experience and we apply a complete understanding of your needs and business area, working closely you. Our years of experience working in and around Birmingham means that no job is too big or small for us at Irwin and Company so give us a call today.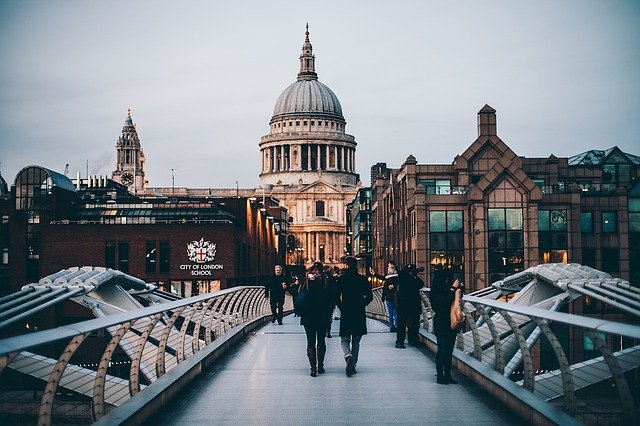 Get in touch with our London team
If you have any questions, enquiries or need some advice, get in touch with our Birmingham team who will be happy to assist. For more information on our Insolvency Practice, Business Rescue and Recovery, call us today on 0800 2545122 or send a message to mail@irwinuk.net.
Get in Touch
With over 25 years of experience, helping people just like you, we are committed to providing you with all the help and advice you need during these challenging times. Simply give us a call, drop us an email or fill in the form to find out how we can help you.
Our Office
Irwin & Company,
Station House,
Midland Drive,
Sutton Coldfield,
West Midlands B72 1TU
Call us
0800 254 5122
Email us
[javascript protected email address]
Fill in the form below and a member of our expert team will be in touch to discuss how we can help you.
"*" indicates required fields