Irwin Insolvency Practitioners operate throughout Manchester and its surrounding areas. We work at a consistently high standard ensuring all our customers are presented with an efficient turnaround and high quality of work. We pride ourselves on our expertise and our knowledge in Insolvency Practice. We work closely with yourself or company and ensure the companies' best interests are kept in sight. Our licensed and expert team of insolvency practitioners are on hand; ready to take on your job.
Speak to our Manchester-based insolvency experts on 0161 711 1708 to discuss our services and find out how we can help your business
Insolvency Practitioner Services in Manchester
We specialise in corporate recovery, insolvency and rescue giving an efficient turnaround for all of our Manchester clients. We offer advice from many years of experience and we apply a complete understanding of your needs and business area, working closely you. Our years of experience working in and around Manchester means that no job is too big or small for us at Irwin and Company so give us a call today.
Business Insolvency Services in Manchester
Our list of insolvency services includes but are not limited to:
Personal Insolvency Services in Manchester
Here at Irwin & Company, we are not just committed to helping struggling Manchester businesses turn their fortunes around – we are also personal insolvency experts. We have years of experience in helping hundreds of people overcome debt problems with our bankruptcy and IVA services that are designed around the needs of each individual client. Our team of Manchester personal insolvency practitioners will find the solution that is best for your specific situation:
Learn more about our personal insolvency services below:
How to find Irwin Insolvency in Manchester?
At Irwin & Company, we are proud to have our services available throughout Manchester. Manchester is one of the UK's largest cities and is home to one of the world's most successful football teams, Manchester United F.C.
Also home to the UK's busiest airport outside of London, Manchester has a population of over half a million and history dates back to 79 AD.
Manchester was an integral part of the industrial revolution in textiles and eventually became the world's first industrialised city. Our knowledge of Manchester is extensive and covers all aspects of Insolvency, Business Rescue and Recovery.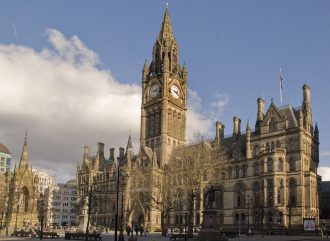 For more information on our Manchester Insolvency Practice, call us today on 0161 711 1708.
If you need personal insolvency advice, Irwin Insolvency also has a personal insolvency service for our Manchester-based clients
Our North West offices
As UK wide Insolvency experts, our services are not just limited to Manchester. Irwin Insolvency's team of licensed insolvency practitioners are able to assist businesses and individuals throughout the entire North West. We have offices in the following locations:
Get in Touch
With over 25 years of experience, helping people just like you, we are committed to providing you with all the help and advice you need during these challenging times. Simply give us a call, drop us an email or fill in the form to find out how we can help you.
Our Office
Irwin & Company,
Station House,
Midland Drive,
Sutton Coldfield,
West Midlands B72 1TU
Call us
0800 254 5122
Email us
[javascript protected email address]
Fill in the form below and a member of our expert team will be in touch to discuss how we can help you.
"*" indicates required fields